In Inspired Attraction, thirteen outrageously successful people - including Dr Joe Vitale and Dr John F Demartini - two stars of The Secret - reveal their sure-fire strategies and inspirational stories for attracting anything you desire... almost effortlessly.
The 6-Week Extreme Life Makeover is going to teach you Step-By-Step how to easily and effectively apply the Law of Attraction to your particular life situation - and will move you from where you are to where you want to be a lightning speed!
The Secrets of THE SECRET package. What if You Could Discover the Astonishing Secrets Behind the Hit Movie "THE SECRET" and Easily Create More Money, Success, Joy
& Peace in Your Life?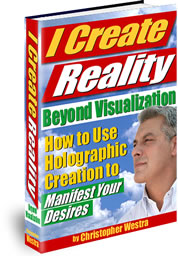 I Create Reality - Beyond Visualization. This Book Shows You How to Identify what you really want, so you can create what you want, instead of what you may have been creating year after year.